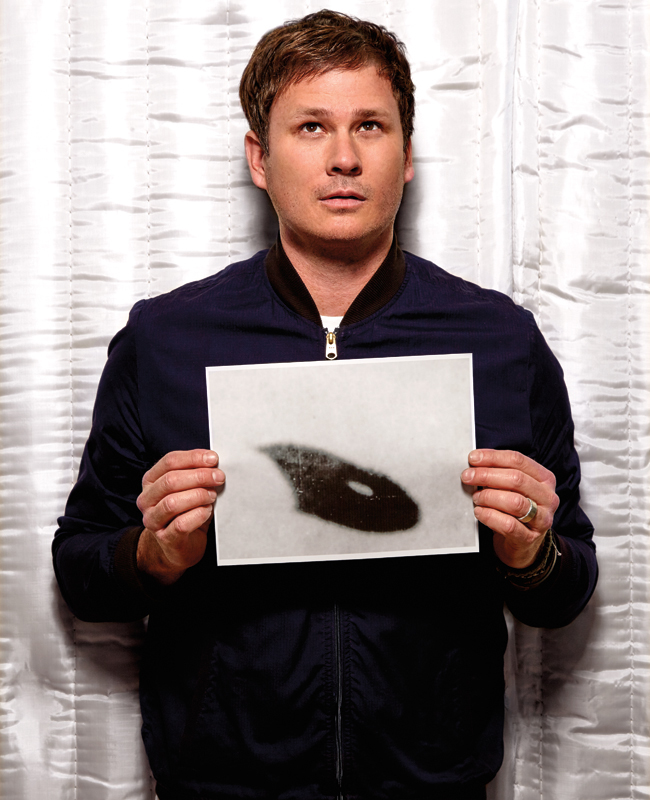 So I listened to this last night. And I'd recommend listening to at least the 2nd and 3rd hours. The first hour didn't really have anything substantial, but after that he gets into some of the conversations he's had with military insiders. Favorite quote was from a general who he said told him that "toward the beginning of the Cold War, we found a lifeform…". I found that Tom DeLonge was so much more eloquent when taking about aliens than in any other aspect of his life or career.
Personally I don't find him at all convincing but the fact that he is a musician shouldn't reflect either way on his interest/knowledge in this topic. Very few do alien stuff for a living, most I can think of who do a are simple charlatans scoring money off of gullibility. Obviously there are some fields that may immediately seem more relevant and related than pop music like astronomers or physicists for example. Still I wouldn't judge him by his profession but from his sources, his reasoning and in general what you can judge of his claims. In fact people who possessed time to pursue their thoughts are historically our greatest thinkers. Not the busy. Being a rockstar of some comfortable fame may grant just that What do you do for a living? Does it have an effect on your knowledge on extra terrestrial life?
During the interview he said the word Gods "with a lowercase g", as in 'they're the gods people wrote about in the ancient world' or 'they're so much more advanced compared to us that they're like gods/have godlike power and they've interfered with or played a part in human development, like gods'.
I've heard a lot about things like this through the years and I wonder if this guy gets his information from people in government who take everything through the stereotypical lens of those in government – where anything they don't control is scary to them and they interpret it all as threatening and malignant, when really, maybe there's another explanation that they're not seeing (like the 'others' are playing a natural role in the conditioning of planets or the creation of culture and the development of life in the universe).
Seen in the light of military thinking, this looks terrifying and they want to keep it secret and try to fight or defend against it, so that's the interpretation DeLonge has been given and he buys into it. It's possible that he's just been fed a bunch of bullshit by people working in the classified world who want to mess with his conspiracy-theorist worldview.
One thing I found strange was how he says he's been told that "the others" were "turning on / arming ICBMs" and that he was told this by some general or someone at DoD – when in reality, the men on the ground (launch control officers, etc.) say that the UFOs show up and disarm and turn the missiles off and render them unlaunchable, make them fall out of the sky during testing, etc. It's the opposite of what he's been told, according to the military men on the ground witnessing it. Sounds like he's gotten a propaganda-interpretation of reality from people who need to justify their own programs, budgets, and existence.
But at the end of the day no one has any fucking solid ass clue why we're here or what the fuck is actually going on. So it could be either. It could be military filling his vulnerable benevolent head with a patsy that already existed as a scape goat (religions) or maybe, just maybe, because religious warfare is the most vile thing we know and I believe in humanity being inherently good (naively maybe) it's possible there's multiple type of others and we're part of some twisted experiment. We also can't not anthropomorphize ANYTHING, would be like a 2D trying to envision a 3D, impossible.
Anyway here is the link to the download.
9165 Total Views
21 Views Today